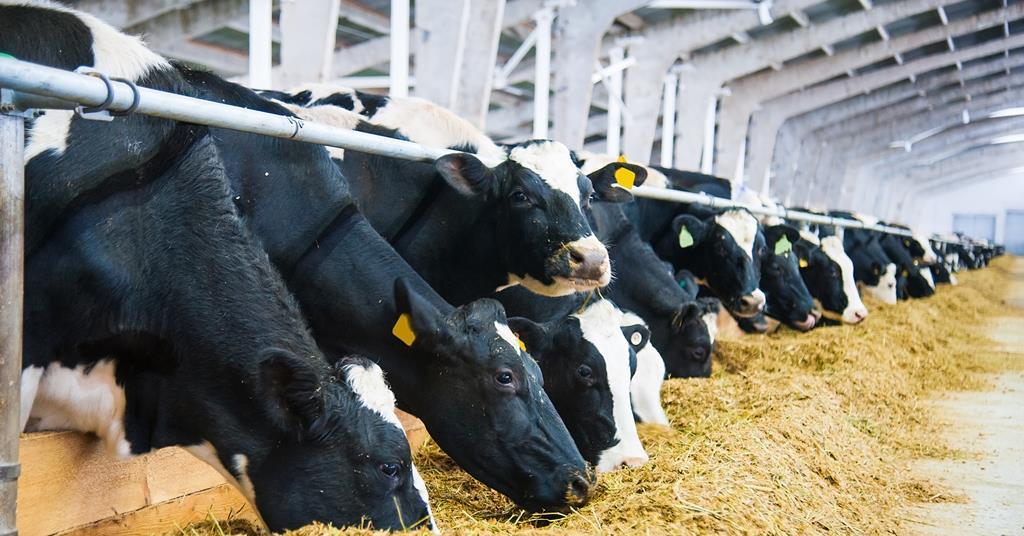 Wyke Farms and First Milk reward sustainable farmers with bonuses | New
First Milk dairy cooperative and cheese maker Wyke Farms have both unveiled packages that will financially reward their farmers for adopting sustainable farming practices.
First Milk will introduce a 0.5 pence per liter premium for farmers who commit to implementing a regenerative agriculture plan, while Wyke will pay 0.2ppl each for five specific criteria encouraging sustainable practices.
The premium introduced by First Milk will take effect on April 1, 2022, provided its member farmers detail on an app what their current practices are and what they plan to change to reduce carbon emissions and increase carbon sequestration and the biodiversity.
The supplier said the app, which was developed by dairy consultancy firm Kingshay, would allow "rapid and accurate completion of regeneration plans, providing data at the field level."
The initiative is part of the dairy cooperative's broader First4Milk sustainability strategy, with the adoption of regenerative farming techniques "at the heart of its plan to become a net zero business by 2040."
It follows the completion of 11 regenerative agriculture workshops across the country, organized in partnership with Farm Carbon Toolkit. Over 300 First Milk members attended to gain a better understanding of the benefits of adopting regenerative agriculture principles, covering topics such as soil health, climate resilience, water, plant diversity and soil biology.
"We believe dairy farmers can be part of the solution to the climate crisis by adopting regenerative principles that store carbon in the soil," said Mark Brooking, Chief Sustainability Officer of First Milk.
How is the dairy industry dealing with climate change?
"The response we have received from members has been overwhelmingly positive and we will support them in developing their own regenerative farm plans. We will then test and monitor soil carbon levels on our members' farms through our partnership with Agricarbon, providing clear and robust data on soil carbon sequestration levels and progressing towards net zero as we go. as we move forward.
The program was "unique in scope and approach," Brooking added. "We are confident this will help us meet our ambitious net zero goals and protect the future of our dairy farm owners. By working together in this way, we can regenerate the earth, enrich lives and nourish future generations.
Wyke diagram
Meanwhile, Wyke Farms announced the launch of a new five-pillar program, as part of its 'Net Positive Farming' project, which is designed to encourage and financially reward dairy farmers who demonstrate sustainable practices at the same time. closed.
With immediate effect, farmers supplying milk to the business will be encouraged to introduce or improve animal feed management, soil and land management, manure management, herd management and livestock management practices. energy.
Once each criterion is met, farmers can get an additional 0.2 pence per liter of milk for each; which means 1 additional person if you are addressing the five.
Dairy roadmap includes new commitments to help sector reach net zero
"We called the project 'Net-Positive Farming' because for me that means the environment and the community have to be better to have farming there than they would be without it," said the Wyke Farms General Manager, Rich Clothier.
"This means we need to create a net positive impact in everything we do, so this project strives to holistically address GHG emissions, soil health and biodiversity. Our industry faces an existential threat and we must change, "he added.
"Financial incentive is an important part of the project, but equally important is knowledge sharing and knowledge building on best environmental practices with suppliers. We identify farmers with best practices in each of the pillars that demonstrate what a 'voucher' looks like so that this knowledge can be shared with the rest of the group and the industry can move forward. "