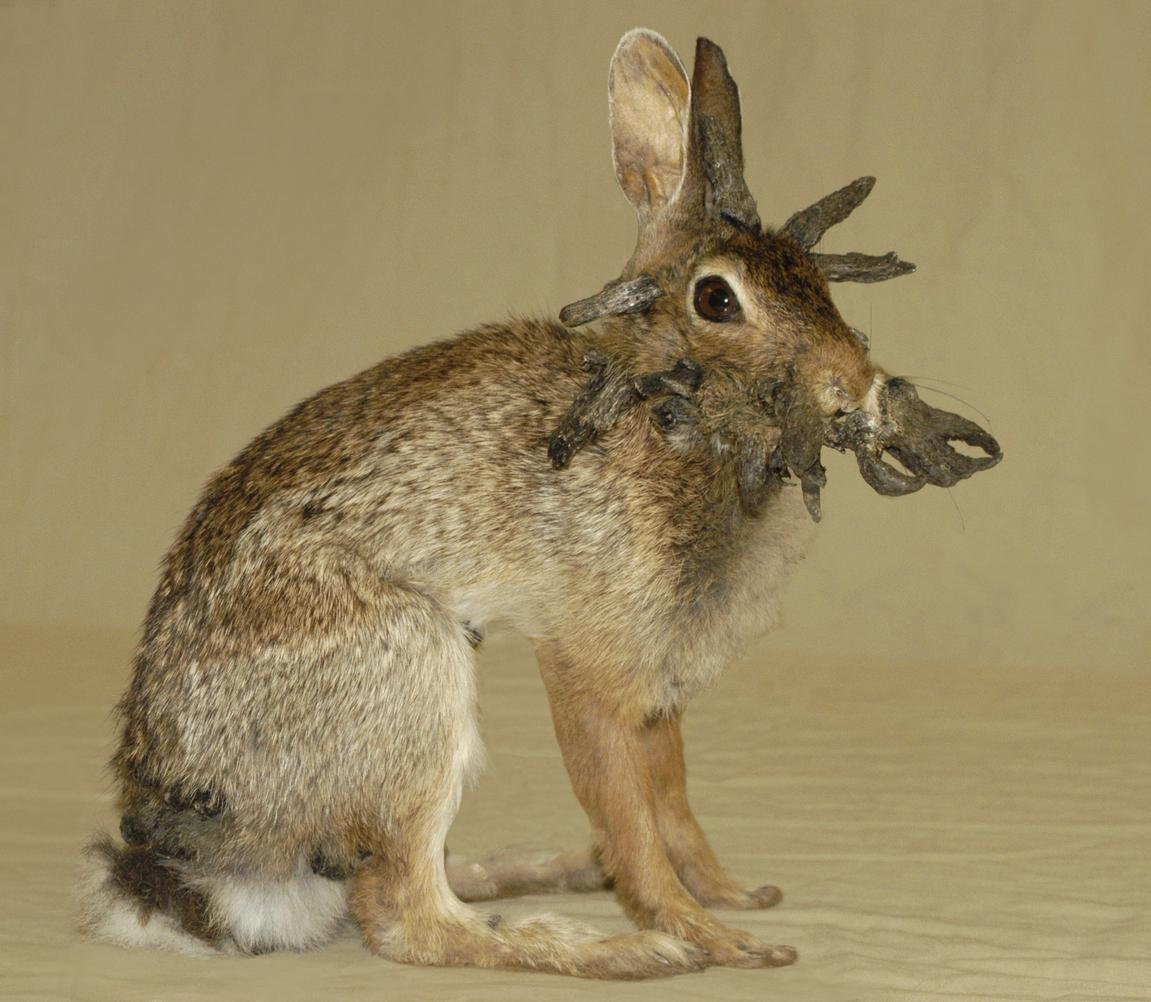 What Rabbits With HPV Can Teach Us About Vaccination Hesitancy
In the heart of San Francisco's Mission District is Paxton Gate, a strange little shop specializing in "curiously mind-blowing treasures and oddities" and stuffed to the ceiling with stuffed mounts of springbok, gazelle, wildebeest, moose and a giraffe with a graceful neck 6 feet long. Beneath the mounts are natural artifacts of every conceivable sort, from spectacular collections of butterflies and moths to the skulls, teeth and even the baculum (penis bone) of a red fox.
It was there that I took a one-day taxidermy workshop during which I learned how to create the most delicious of imaginary animals: the jackalope. Iconic in American popular culture, the jackalope is that strange rabbit hybrid you've seen sporting antlers inexplicably. Jackalope hoax taxidermy montages date back to the 1930s, and since then the weird bunny has spawned a vast industry of kitsch, a tacky postcard, oven mitt and snow globe all at once. The horned rabbit is so prolific that its image now appears in books, songs, movies, video games and visual art, not to mention beer cans and wine bottles and human biceps as tattoos.