The 49ers met DE Dominique Robinson at the NFL Scouting Combine
Defensive end Dominique Robinson reportedly met the San Francisco 49ers at the NFL Scouting Combine, according to TheSFNiners.
The 49ers could be looking to add some passing depth in the draft. Arden Key is expected to become an unrestricted free agent, and there's still uncertainty surrounding often-injured veteran Dee Ford.
Robinson, a widely rotated passing thrower, recorded 28 tackles, 8.5 tackles for a loss and 4.5 sacks in 12 games as a senior in 2021, per Sports Reference.
At the NFL Scouting Combine, the 6-foot-5, 253-pound Robinson clocked a 40 time of 4.72 seconds, a vertical jump of 41 inches and a wide jump of 121 inches. Other measurable metrics for Robinson include arm length of 33.25 inches and hands measuring 9.75 inches.
Robinson is from Canton, Ohio. He earned a pre-draft rating of 6.3 from NFL.com, which equates to a "potentially strong starter," according to the site's 8-point rating scale.
Nobody is perfect. Found an error in this article?
Report it.
Facebook Comments
More San Francisco 49ers news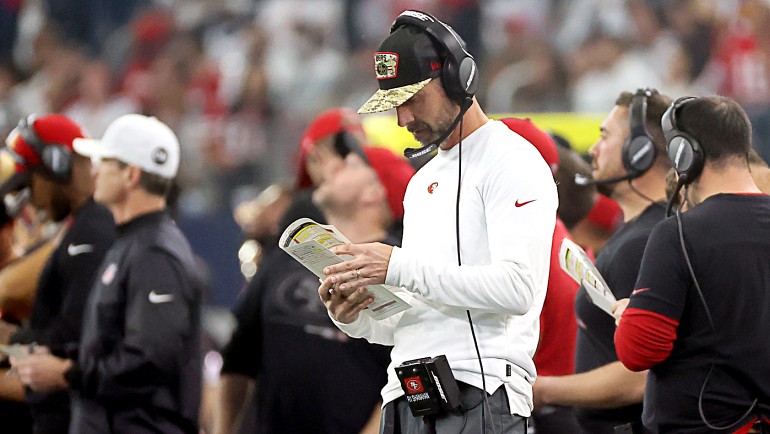 49ers' Kyle Shanahan, coaching staff won't attend NFL Scouting Combine
When the NFL released the list of coaches scheduled to speak to the media at the NFL Scouting Combine this week, the name of San Francisco 49ers head coach Kyle Shanahan was among those conspicuously absent. Bill Belichick, Sean McVay, Mike Tomlin, Matt Rhule and John Harbaugh were not on the list. NBC Sports Bay Area reports that Shanahan and his team won't even be in Indianapolis for the NFL Scouting Combine. "Staff, including new hires, will remain in Santa Clara and review prospects' film," Matt Maiocco wrote via Twitter. "The personnel department and the SF scouts are in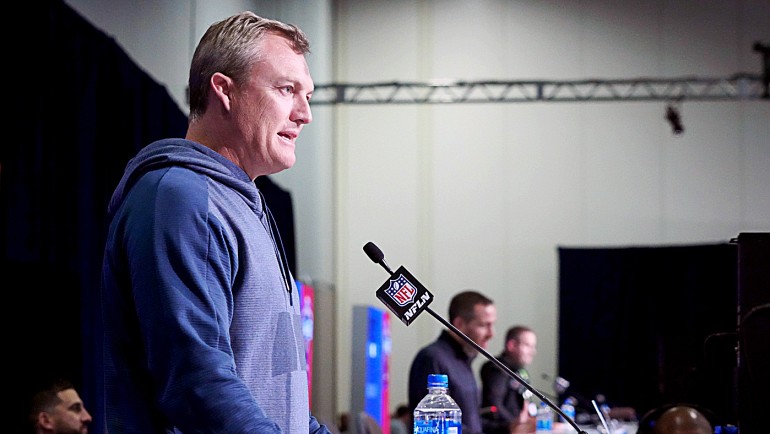 49ers general manager John Lynch speaks during the 2022 NFL Scouting Combine
San Francisco 49ers general manager John Lynch speaks with reporters at the 2022 NFL Scouting Combine in Indianapolis. Here is all he had to say. Transcript provided by San Francisco 49ers communications staff. Any updates on T Mike McGlinchey regarding his progress? "Mike is fine. He had major surgery to fix that quad tendon, but like Mike always has, he is attacking everything 100% and his rehabilitation is going very well. We are pleased with his progress. We will give him the time he needs, not only for him to come back, but for him to come back and not be in pain anymore and play the way we think he is capable of playing." How do you think QB Jimmy Garoppolo's situation is?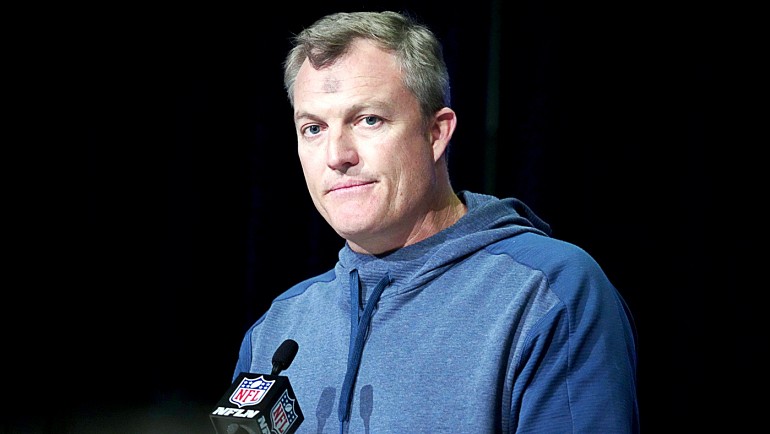 John Lynch at NFL Scouting Combine: Javon Kinlaw, Jason Verrett and 11 other 49ers updates
I'll start with a few things we haven't covered yet—Javon Kinlaw and Jason Verrett. San Francisco 49ers general manager John Lynch, speaking at the NFL Scouting Combine in Indianapolis, provided updates on the two defenders. Kinlaw and Verrett missed most of last season. After appearing in just four games, Kinlaw underwent reconstructive surgery to repair his ACL. Verrett suffered a torn ACL in Week 1. Javon Kinlaw Lynch told reporters that Kinlaw could theoretically be back in time for the 49ers' offseason schedule in the spring, but there's no reason to hasten his return. "We want to make sure it's [fully] rehabilitated," Lynch said via David Lombardi of The Athletic.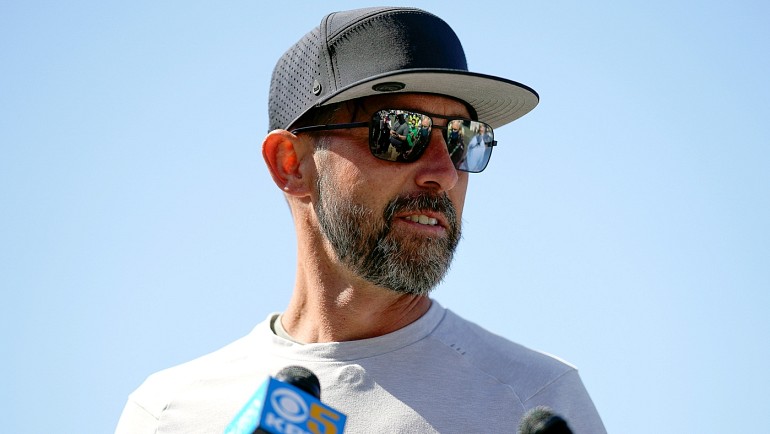 John Lynch explains why Kyle Shanahan, 49ers coaches didn't attend NFL Scouting Combine
Several NFL coaches are not in attendance at this year's NFL Scouting Combine. Bill Belichick, Sean McVay and Mike Tomlin are among those absent. Kyle Shanahan and his San Francisco 49ers team are also missing, choosing to stay in Santa Clara and do their scouting duties there. General Manager John Lynch is at the NFL Scouting Combine and spoke to reporters on Wednesday. He explained that coaching turnover this offseason played a role in Shanahan's decision not to attend this year's event, which he has attended every year since becoming the 49ers' head coach. "I think we look at every situation as a unique situation, and it's not something that we have a hard stance that coaches should ever take," Lynch explained. "But looking [Dolphins head coach] Mike