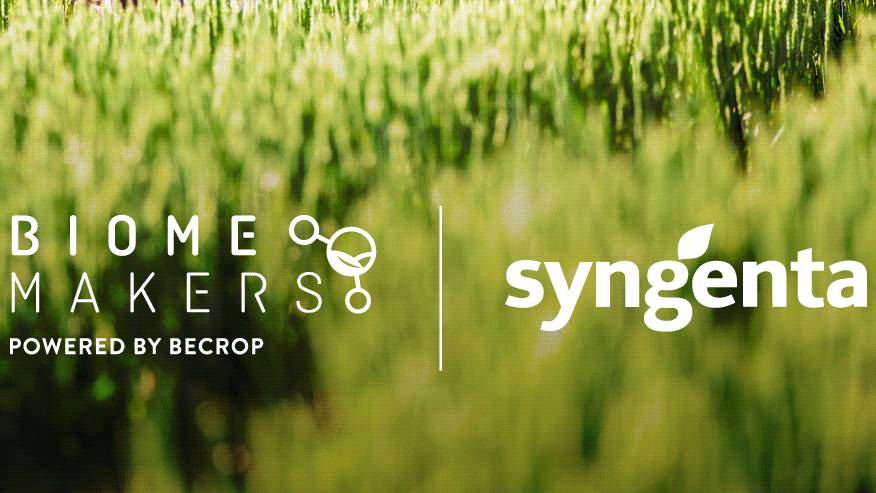 Syngenta Crop Protection and Biome Makers partner to improve soil health in agriculture
Biome Makers BeCrop Technology is used worldwide to provide information on soil biology and sets the standard in soil health. R&D led by Syngenta LIVINGRO program will use BeCrop to make science-based decisions that support the production of safe and healthy food while maintaining and enhancing biodiversity and soil quality in agricultural ecosystems.
LIVINGRO is a platform that comprehensively assesses the parameters of biodiversity and soil health in agricultural ecosystems. It promotes scientific research into the most effective regenerative agriculture protocols to help growers improve on-farm biodiversity and preserve soils for future generations. This is accomplished in collaboration with world renowned specialists in biodiversity, ecology, soil science and agronomy.
Gina Swart, Global Head of Product Biology Disease Control at Syngenta, says, "Anyone can sequence soil microbiome DNA and generate large amounts of data with next-generation sequencing. The real value is understanding what the data shows and what you do with that information. Swart adds, "Biome Makers' BeCrop technology makes sense of data and generates actionable metrics of soil health. This data is invaluable to our customers as it allows them to produce more sustainably while revitalizing soil functionality and improving soil health.
Biome Makers' independent and patented BeCrop technology has the world's largest database of 10 million taxonomic references of soil microorganisms from over 120 crops using a proprietary DNA sequencing workflow and intelligent computation to decode soil biology. One of the distinctive advantages of BeCrop is its ability to translate complex data into user-friendly and actionable reports.
Privacy and data security are a top priority of Biome Makers' BeCrop technology, making BeCrop a reliable and resourceful choice for partners like Syngenta and the farmers they work with.
Alberto Acedo, PhD., co-founder and CSO of Biome Makers, says, "Collaborations like LIVINGRO are extremely important in moving towards truly personalized agriculture. It is also vital to restore balance to the ecology of our soils and reduce the risk of disease and malnutrition for plants growing on unbalanced soils.
This joint effort is inspired by Syngenta and Biome Makers' shared mission to support soil health management and sustainable agricultural practices and ensure soil and food quality for generations to come.