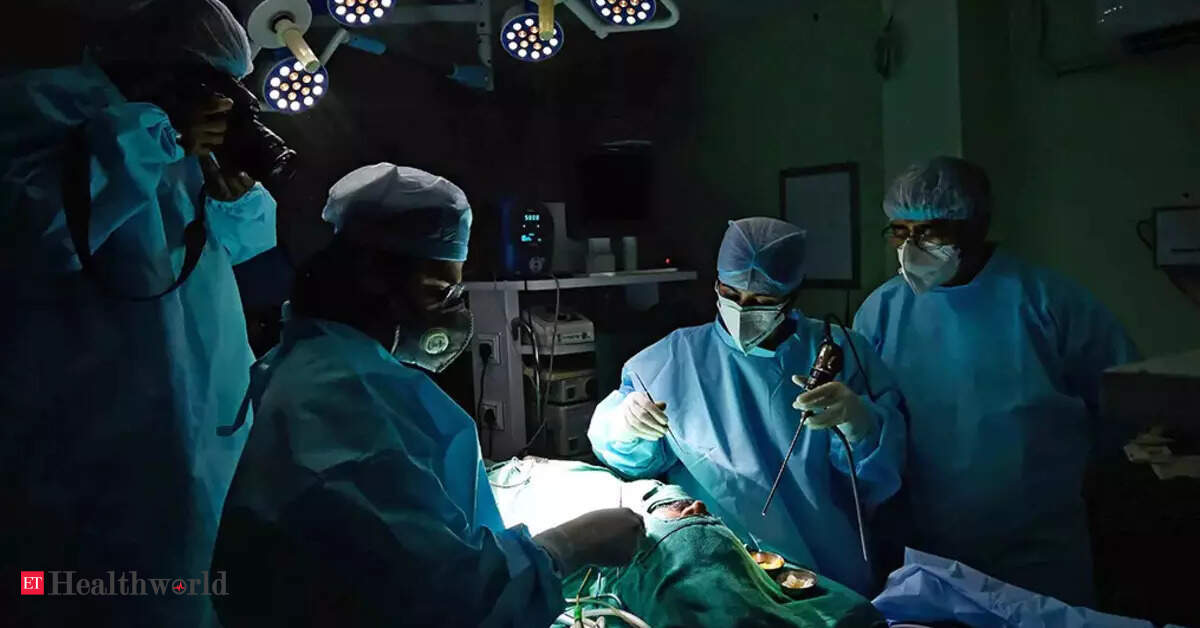 Onco Surgeons at BLK-Max Hospital Perform Scarless Removal of Facial Tumor, Health News, ET HealthWorld
New Delhi: Onco-surgeons at BLK-Max Super Specialty Hospital successfully excised a stage 2 oral cancerous tumor from the face of a 46-year-old man through scarless surgery. The surgery performed by robot approached the oral cavity by making four small holes of 8mm each under the patient's collarbone to treat the cancer present in the form of an ulcer on the lower right part of the cheeks and tongue .
Scar-free surgery can help prevent facial disfigurement and maintain postoperative aesthetic appearance in patients with oral cancer. Disfigurement due to surgeries performed otherwise can compromise the quality of life of patients, such as a change in speech (with an operated/disfigured tongue), drooling of saliva and/or difficulty swallowing.
Oral cancers sometimes require elaborate and multiple plastic reconstructive surgeries and can leave massive scars on the survivor's face and neck when operated on conventionally. The robotic procedure can help doctors treat oral cancer without any incisions. However, not all oral cancer procedures can be performed robotically; this type of scarless surgery is only beneficial for oral cancers which are cheek, tongue, tonsil cancers and alveolar cancers.
The patient who was treated with robotic surgery had carcinoma of the right cheek and tongue (oral mucosa), one of the most common types of oral cavity cancer.
Speaking about the good cosmetic results after the incisionless surgery, Dr. Surender Kumar Dabas, Senior Director and HOD, Surgical Oncology and Robotic Surgery, BLK-Max Hospital Max Hospital, who performed the surgery, said, "The patient was very aware of post-operative aesthetics.We made sure there was no incision on the face/neck for good aesthetic results.After robotic removal of the cancerous tumor, a free flap (of skin) measuring 6 cm by 6 cm was taken from the thigh and used to fill the gap in the cheek.
Noting that scarless surgery has achieved excellent results, Dr. Dabas added, "This is the very first technique ever attempted to successfully perform scarless surgery of the head and neck region. During the entire duration of the surgery, no incisions were made on the face/neck, which made it possible to obtain a very good aesthetic result despite radical surgery for oral cancer. Since then, we have performed several other such surgeries on oral cancer patients. This approach avoided the shoulder weakness, neck tightness and facial scar associated with the surgery,"