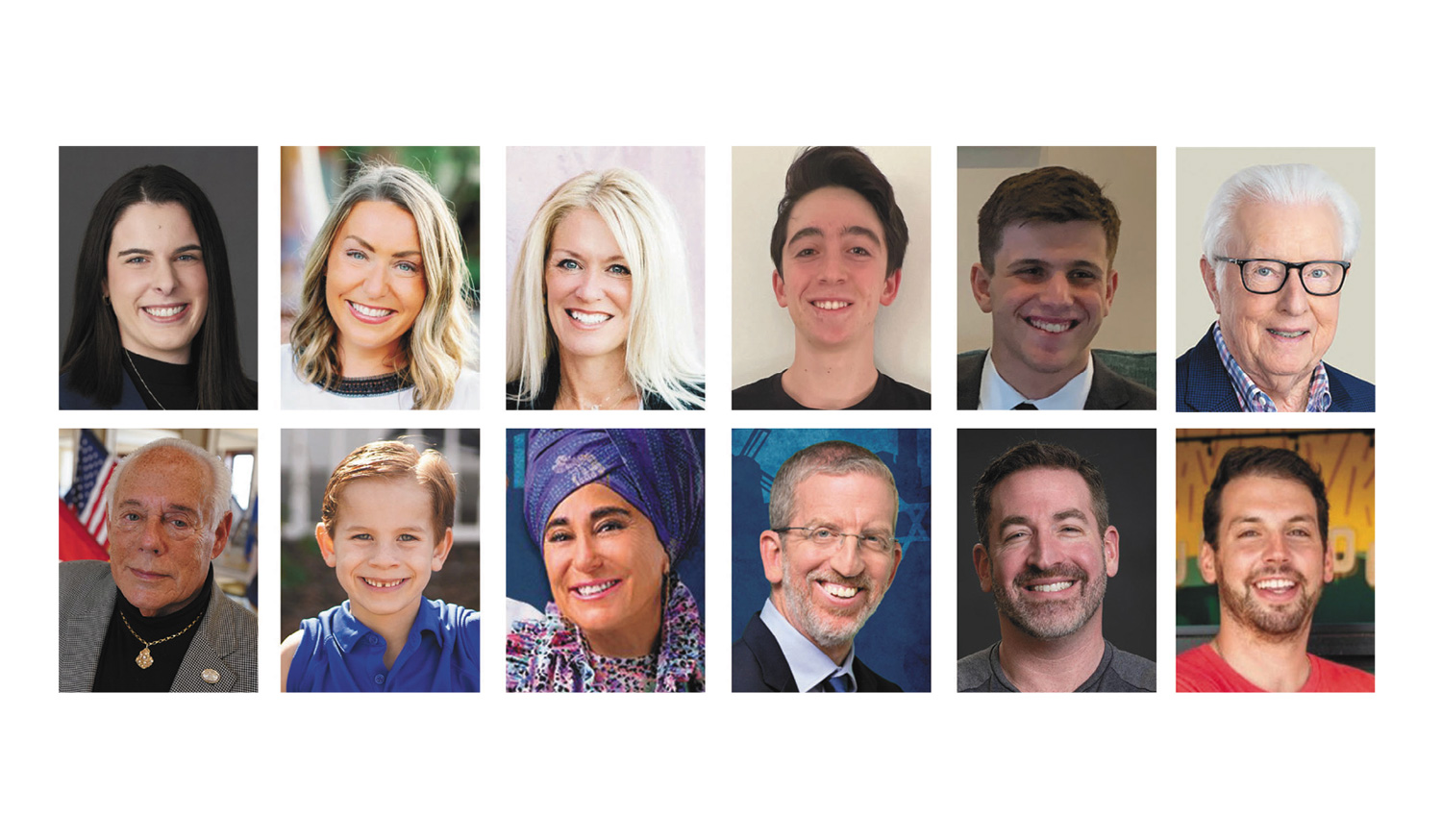 Newsmakers – September 2022 – St. Louis Jewish Light
Posted on September 27, 2022
Resident of Saint-Louis Lilly Socha joined Hillel International as Head of Marketing and Campus Development supporting the communications and digital fundraising efforts of WashU Hillel, Cincinnati Hillel, and Hillel at the University of Miami.
Ownership of "The Scout Guide Saint Louis" was acquired by branding and marketing company Xplor, under the leadership of CEO Angela Sandler and chief operating officer Lisa Litvag. The guide is a celebration of the small businesses, artists, entrepreneurs and artisans that make St. Louis unique. Volume V is currently in production and will debut in the fall.
Evan Canis and Sam Loiterstein were elected to the Student Board of the Federal Reserve Bank of St. Louis for the 2022-2023 school year. Eighteen students were chosen through a competitive application process that included an essay and letters of recommendation. Evan is a senior at Marquette High School and the son of Randy and Terri Canis. They are members of Congregation B'nai Amoona. A senior at Ladue Horton Watkins High School, Sam is the son of Karen and Andrew Loiterstein. His family attends Congregation Shaare Emeth.
Harvey Wallace and Bruce Yampolsky are among 11 to be honored at the Ageless Remarkable St. Louisans Gala. St. Andrew's Resources Charitable Foundation organizes the gala, which celebrates the outstanding achievements of inspiring and dynamic adults aged 75 and over. The gala takes place Saturday, October 1 at the Hyatt Regency St. Louis at the Arch.
Wallace, 76, is the co-founder of Brown Smith Wallace. His firm merged with Armanino LLP in 2021, and he is currently a partner in Armanino's private client advisory practice. A former chairman of the board of directors of the Jewish Federation, Wallace currently serves on several nonprofit boards. Jewish light recognized Wallace as an unsung hero in 2015.
Yampolsky, 80, a member of the Central Reform Congregation, has championed the needs of older adults and marriage equality in the St. Louis community. He served on the board of directors of the Missouri silver-haired legislature and served as president of the city's chapter for more than 20 years, promoting legislative advocacy for Missouri seniors. Yampolsky was the first openly gay elected official from the city of St. Louis, formerly a member of the Democratic 28th Ward committee and a member of the Democratic state committee.
Seven years Ryan Iken will be one of nine Youth Ambassadors for JDRF's upcoming Walk to Cure Diabetes on October 16e. A sophomore at Saul Mirowitz Jewish Community School, he was diagnosed with type 1 diabetes three years ago and has been a youth ambassador since 2020. Ryan will also walk with his family team, Iken Get Hammer. He is the son of Michelle and Corey Iken and attends B'nai Amoona.
Former St. Louisians Pamela Claman (Community and non-profit) and Dr. Morris Hartstein (Global Impact), are two of the seven olim (immigrants to Israel) from English-speaking countries who have been awarded the 2022 Sylvan Adams Nefesh B'Nefesh Bonei Zion Award, recognizing Anglos who have made major contributions to the State of Israel.
Claman and her husband, Aba, are co-founders of Thank Israel Soldiers, an NGO (non-governmental organization) dedicated to educating, welcoming and empowering Israeli soldiers from the start of their service until the transition to civilian life.
Hartstein is the founding director of Operation Ethiopia. Clinical Associate Professor of Ophthalmology at Tel Aviv University School of Medicine and Director of Ophthalmic Plastic and Reconstructive Surgery at Shamir Medical Center, Hartstein has provided eye care to the Ethiopian Jewish community and beyond for over seven years old. Together with Struggle to Save Ethiopian Jewry, he set up a feeding program for over 500 malnourished children in the Jewish community of Gondar.
Jay Steinback, former CEO of Rothman Furniture, is the Founder, Chairman and CEO of yWhales Enterprises, a new startup seeking to advance Web3-centric technology. This term is used to describe the next version of the Internet. Web3 is expected to be blockchain-based and include "cryptocurrencies, non-fungible tokens (NFTs), decentralized autonomous organizations, decentralized finance and more.
Co-owner of Hi-Pointe Drive-In Ben Hillman announced that a mini version of the restaurant, Little Hi, will open this autumn on Manchester Road in Ballwin. It will serve the restaurant's signature burgers, fries and shakes.