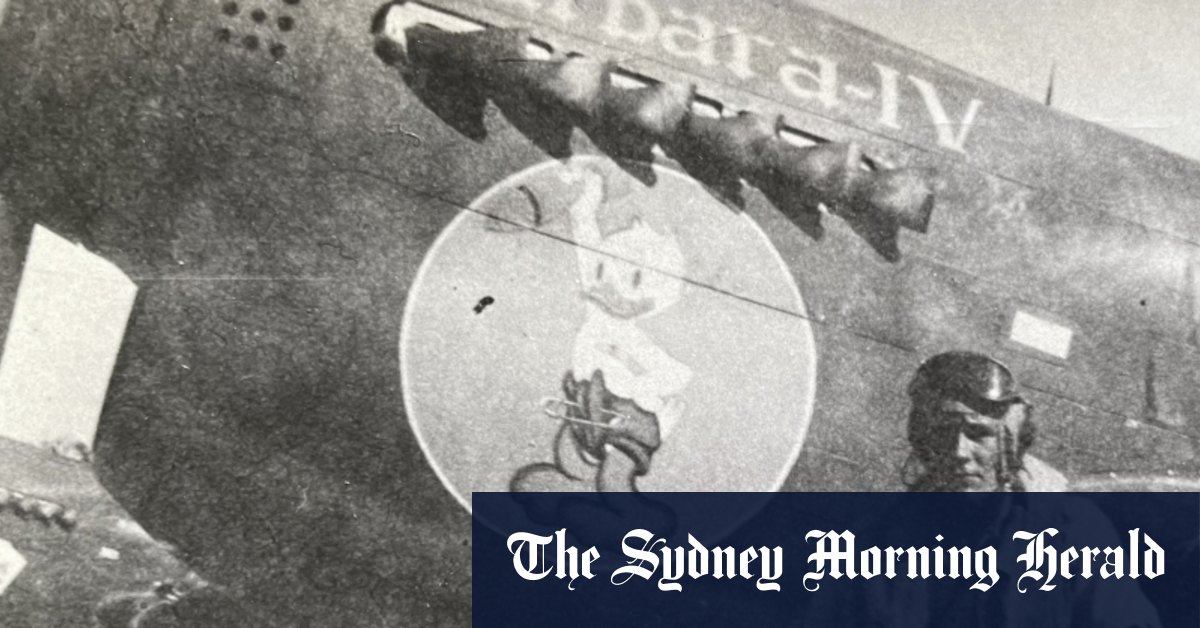 Kittyhawk pilot and prominent plastic surgeon
Like his descendant, John Forbes was respected for his innovative approach and the progress he made in his specialty. The Queen knighted him in 1853. He was to die in November 1861, a month before the Queen's beloved Albert.
Sir John's grandson, Alexander Forbes, a graduate of Caius College, Cambridge, emigrated in the 1880s to join the Fanning & Co merchants in Melbourne. This establishing a branch of the clan in Australia.
In 1958 David married Xenia (Zoe), daughter of the prominent South Australian, Sir Tom Barr Smith. Zoe is also a first cousin of Rupert Murdoch. In 1959, together with their eldest son, Simon, they moved to the UK.
Having decided to be a surgeon, David trained – rather suitably (given his ancestral connection) – at the Queen Victoria Hospital in East Grinstead in West Sussex, where Sir Archibald McIndoe, had treated crews from the RAF and its allies badly burned or crushed in WWII. War. McIndoe was the younger of two Dunedin Knight cousins; the other, Harold Gillies, was eighteen years older and had taken an active part in the Great War. It has been said that plastic surgery was born during the first war; and perfected in the second.
McIndoe patients formed the Guinea Pig Club [a mutual support network for British and allied aircrew injured mostly in fire during World War II] in 1941. Twenty years later, during David Forbes' stay there, the Blond McIndoe Center was established. East Grinstead was known as "the town that didn't look".
David worked with McIndoe's successor, Robin Beare, and with John Watson in this new burns unit and became one of the leading surgeons in its development. In the early 1960s, at the London Clinic in Harley Street, Beare (considered among the eight best plastic surgeons in the world) lifted the face of the Duchess of Windsor while David was chatting with her husband, the former Edward VIII, in the waiting room. It was a prosperous period for aesthetic reconstruction.
Just as David was about to move to Harley Street, the government nationalized medicine and so he decided to return to Australia in 1965.
The family settled in Sydney and David operated at Royal Prince Alfred, St George, Wolper and Bexley using his plastic and reconstructive surgery skills. He became a founding member of the Australian Society of Plastic Surgeons, joined the Skin and Cancer Foundation, and developed surgical techniques long before his peers.
The Foundation created the position of Forbes/Regan Visiting Professor. He trained the next generation of specialists at Skin Hospital and also found time to treat patients at no cost. In 1995 David received an honorary degree in dermatology from the University of Sydney.
Misty Glen, the family farm in Kangaroo Valley, proved a respite and release as did, during his second marriage, Port Macquarie where he also practiced until 1992. He was also an enthusiastic and lifelong golfer .
After David's first marriage ended in 1984, he married Merran Joy McCann in 1986 and they spent 35 years together until his death.
His professional qualities were complemented by an inspired storyteller with an irrepressible sense of humor, a genius for friendship and a determination to make the most of life. He is survived by both Merran; and Zoe and her sons, Simon, Andrew and James and their families.
Simon Forbes; Marc McGinness