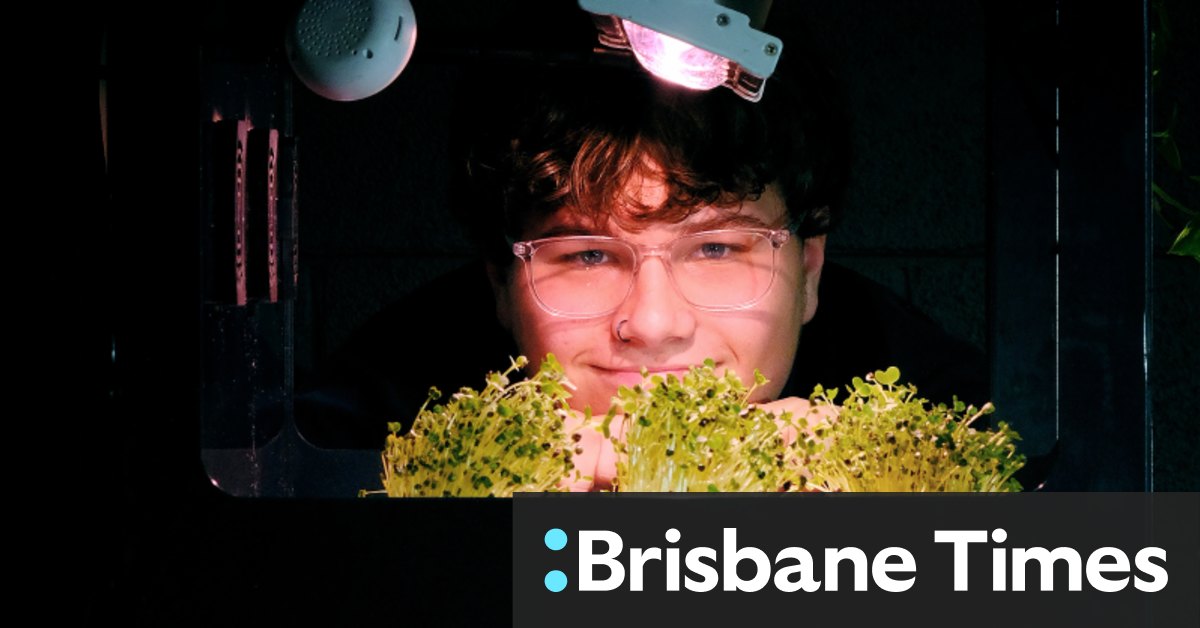 How a Victorian high school is using Farmwall, allowing students to grow microgreens in a vending machine
Edible gardens are popping up in schools across the country, but one high school in Broadmeadows has gone one step further and installed a zero-waste indoor farm in its canteen. It looks like a vending machine but instead of being stocked with coke and crisps, it has micro-vegetables, mushrooms and tropical fish.
In this light box, 87 high school students grow broccoli and radish microgreens in hemp fiber pots. The roots are irrigated with nutrient-laden water from an aquarium and the shoots bask in the glow of full-spectrum LED lights. There are also recycled plastic buckets filled with straw and four different varieties of oyster mushrooms.
This is not typical farm life. It is a carefully controlled and highly manipulated system that does not depend on the vagaries of the weather or the fertility of the soil. It looks more like science fiction than a bucolic countryside.
Geert Hendrix, the founder of Farmwall, the company that installed the soilless facility, explains that the farm taps into aspects of science, technology, engineering and math as well as growing food. nutritious good to eat.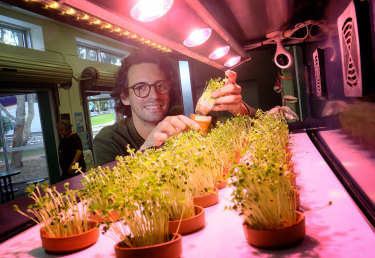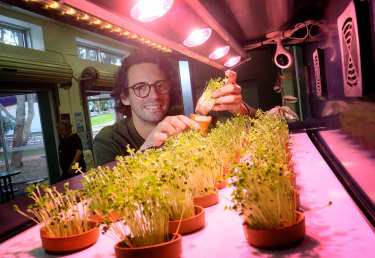 Since founding Farmwall in 2017, Hendrix has worked with engineers, scientists, designers and horticulturists to find a variety of new ways to grow food. While he's introduced indoor growing systems in offices and restaurants, this is the first time he's put one in a school.
"The idea is to get students to look at food from a new angle," says Hendrix. "The way we produce food in cities is changing and the farmers of the future will need to know about technology, data, nature and biology. Climate anxiety is a reality among young people right now and it helps show them the exciting times ahead and how they can be part of the solution.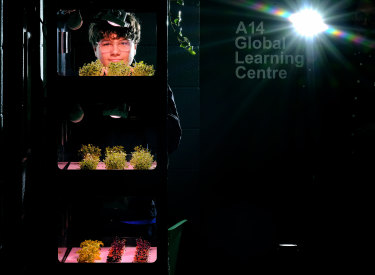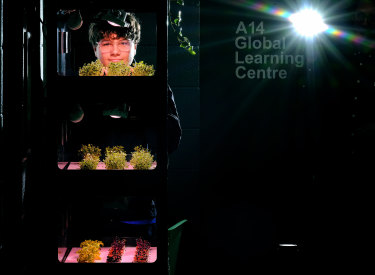 The farm had only been operational on the Dimboola Road campus of Hume Central Secondary College for just over a week when we visited, but ninth graders Chase Smith and Rosie Alaese, both 14, are already fans. They sowed radish seeds on hemp fiber "nests" in a food technology course, covered them with a tray to give the seeds the required "breakdown" period, and when they germinated about three days later, transplanted them into a Farmwall system pot. . Any day now, they will start harvesting their microgreens for their lunches.