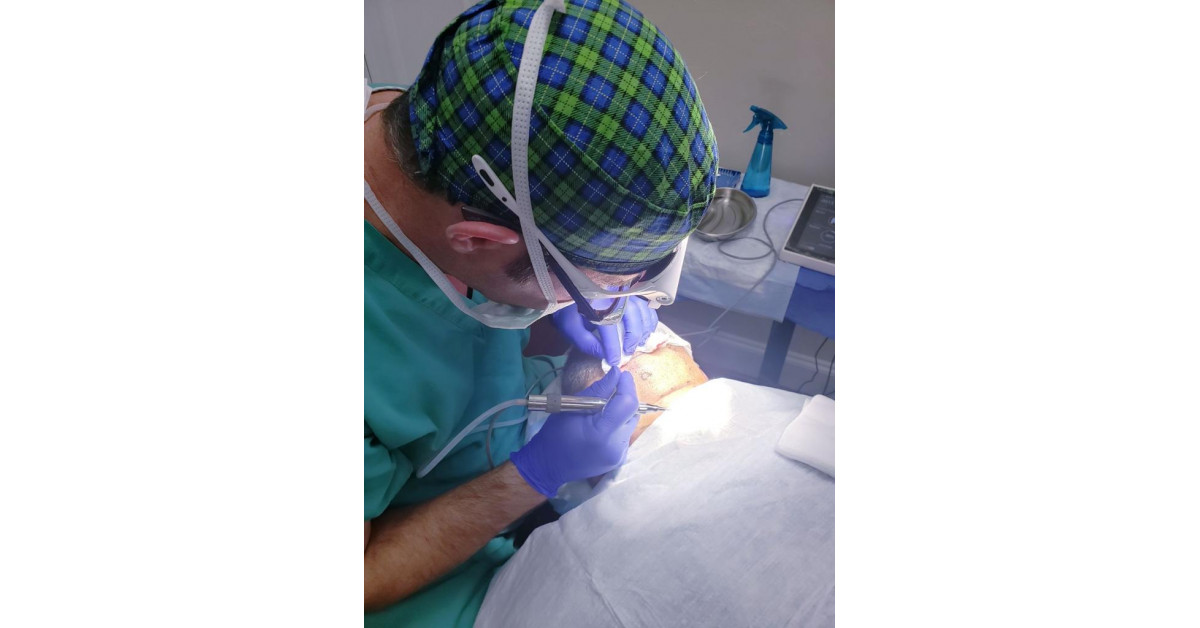 Dr. Jesse Smith buys Trivellini hair transplant technology
Press release
–

August 24, 2022 12:00 PM EDT
FORT WORTH, Texas, August 24, 2022 (Newswire.com) –
Jesse E. Smith, MD, FACS, Facial Plastic Surgeon, announced the purchase of revolutionary hair transplant equipment from Trivellini Inc. The follicular unit extraction device offers superior graft survival rates, creating fuller hair in less time.
"It's all about the survival rate, and it starts with the extraction device," says Dr. Smith. "[The competition] is basically just a drill press. Whereas the Trivellini uses vibration, oscillation and less rotation, slowly driving the awl into the scalp, thus less trauma."
Trivellini includes several unique features for a more successful extraction process and ultimately better hair transplantation overall. For starters, the Flared Ring Punch moves the hair follicle away from the cutting edge, reducing the risk of transection and follicular unit loss during extraction.
And Trivellini's "Smart React" technology automatically recognizes when the punch is pressed against the skin and starts the extraction.
Multiphasic settings allow Dr. Smith to dial in exactly the degree of rotation, oscillation and vibration he desires at each step as the punch moves first through the epidermis, then into softer tissue, and finally to dislodge the follicular unit.
The results:
Less trauma
Fewer transections
Better graft survival rate
Fuller hair
Jesse E. Smith, MD, FACS is a facial plastic surgeon in Dallas-Fort Worth and Colleyville, Texas. Dr. Smith is dual board certified in facial plastic and reconstructive surgery as well as head and neck surgery. His specialties include rhinoplasty, hair transplantation, facelift procedures, cancer and reconstruction, and minimally invasive procedures.
Source: Jesse E. Smith, MD, FACS