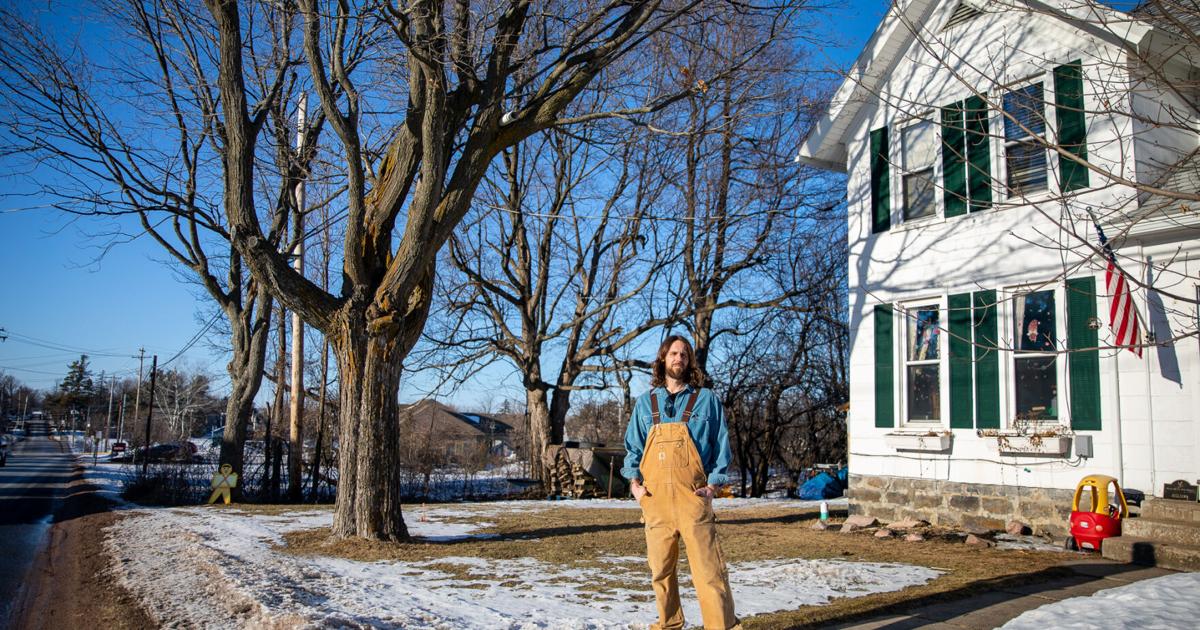 Community Responds to Dollar General Developers Arriving in Clayton | Business
CLAYTON — Local businesses came out to support Anthony J. Augliano when his brain bled in four areas after hitting a tree in 2015, leading him to wonder if a proposed Dollar General next to his house would do the same for the others.
The Clayton Town Planning Board is in the early stages of hearing a proposal for the development of a Dollar General on Graves Street, which is an area bordered by the Fire Department, the Thousands Emergency Rescue Service -Islands and school bus garage. This has led to pushback from community members who say there is already a dollar store in Clayton, that placing it on a street full of first responders would cause security issues and, unlike other towns and northern villages that could benefit from a retail or grocery store, Clayton stands out in these categories.
George Kittle, who has said he is not interested in participating in this story, owns the property where Dollar General is looking to build a store. Ownership did not transfer to Dollar General on Wednesday, according to the Jefferson County Tax Services Office.
"I don't want him to think I'm attacking him," Mr Augliano said of Mr Kittle. "I just hope he takes into account what the locals think about Dollar General coming there."
In June 2015, Mr Augliano was driving home late at night in Clayton when he hit a small animal before hitting the head of a tree.
The next thing he remembered was waking up in the hospital a month later. His brain was bleeding on both sides and in two places in his back. The seat belt collapsed his lung and he needed reconstructive surgery on his spine, ankles, leg and hip. It's been seven years and he's still in rehab at Clayton.
The only thing he was proud of was the community's reaction to his accident. The Reinman department store on Riverside Drive donated a Lazy Boy chair to Mr. Augliano. White's Lumber donated two-by-fours for a ramp to Mr. Augliano's front door. Many others joined in to help.
"It was interesting to see how the community came together," Mr. Augliano said. "We might see that at a local restaurant right there, or something local there, but we wouldn't see that at a big box store."
During its February meeting earlier this month, Clayton City Council held a pre-demand conference and heard from an engineer representing Dollar General. This was an opportunity for the board to ask the engineer questions before there was a formal proposal and public comment.
After the meeting, Dollar Surveyors General traveled to the proposed location, which is a vacant lot on Graves Street between the Community Bank and Mr. Augliano's house.
Doug Rogers, chairman of the planning board, said he could not take a position on the issue, but he and other council members are aware that many residents oppose it.
Mr Rogers said a number of studies and conditions would have to be met before Dollar General would formally propose the development. One of the least is not a traffic survey, which should be carried out in a rather narrow place and surrounded by a bank, the bus garage and a dwelling house.
The project is expected to comply with zoning laws and the local Clayton Waterfront Revitalization Program. Council would ask about lighting and signage, and remind the developer that Clayton has a comprehensive plan.
The board would like the business to reflect the architectural character of Clayton and would not be open to the common look of a General Dollar box store. There are a number of factors Dollar General should consider, and Mr. Rogers – a volunteer along with the rest of the board – is simply trying to follow the law, he said.
"If everything is appropriate and zoning, I'm not sure you can just say no," Rogers said.
For Mr. Augliano, safety is his priority. 1 worry at a crossroads he knows is busy. His second concern is that it doesn't fit Clayton's plan or show the "small town character of this quaint river community".
"Sometimes dollar stores suit villages that lack basic retail services, but usually it indicates greater economic distress," he said. "We are not in economic distress. We are rather in a growth phase at the moment.
He cited retailers, the just-completed month-long downtown project and the Harbor Hotel, features that in part bring customers to local grocery stores like Clayton Shurfine Supermarket, Hunner Market or even the Big M supermarket in Alexandria Bay. A general dollar could undermine that progress, he said.
"I'm just saying we're not your average northern country village," Mr Augliano said. "Because of the river, because of the improvements, because of the hotel, it makes it a destination. It's really on the map for people. People can argue that, but I see it almost like Lake Placid is in terms of a destination area.