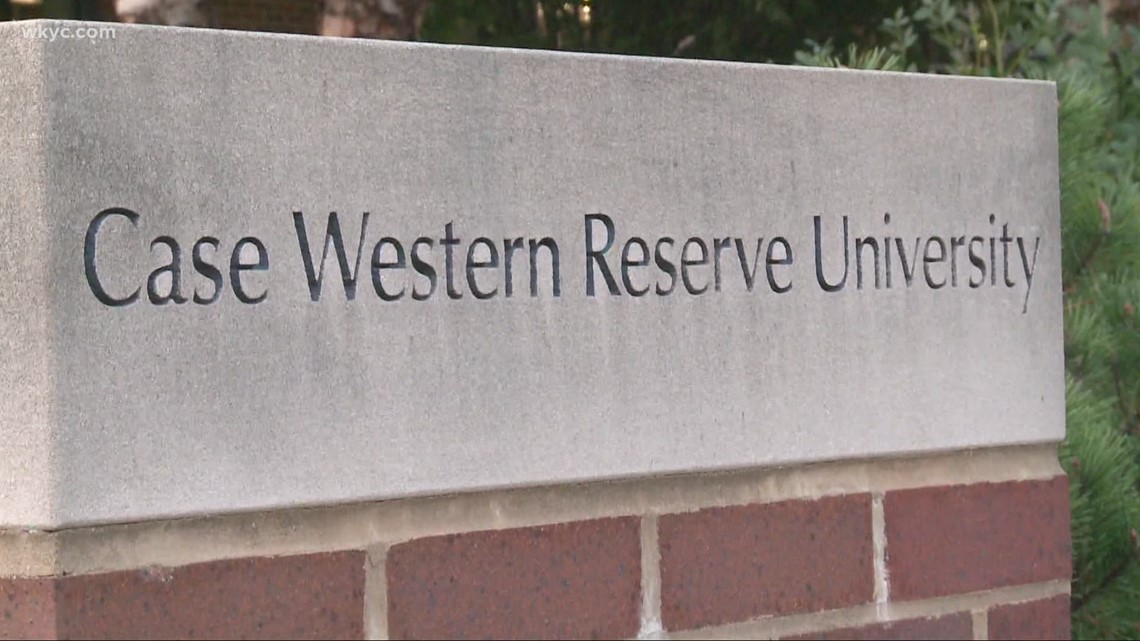 Case Western faculty elected to National Academy of Inventors
Those three are Susan Brady-Kalnay, Paul Tesar and Satish Viswanath, Case Western Reserve University officials announced Friday morning.
CLEVELAND — A trio of faculty members from Case Western Reserve University in Cleveland are recognized among the "world's top emerging academic inventors" as they were elected to the 2022 class of senior members of the National Academy of Inventors.
Those three people are Susan Brady-Kalnay, Paul Tesar and Satish Viswanath, Case officials announced Friday morning.
The National Academy of Inventors says senior members are elected for "success in patenting, licensing, and commercialization" and for having produced "technology that has had, or aspires to have, a real impact on the good -being of society".
"I am delighted that the respective nominations of these individuals have been reviewed, selected and supported by our peer group of existing CWRU NAI members," said Joe Jankowski, Chief Innovation Officer of Case Western Reserve. "New members join them now, not just as inductees, but as an active voice and valuable support for all campus faculty and student innovators."
Here is more information about each of these three faculty members provided by Case Western Reserve University:
Susan Brady Kalnay
Brady-Kalnay, a faculty researcher emeritus in the School of Medicine's Department of Molecular Biology and Microbiology, discovered the biomarker and developed imaging agents that mark tumor cells to guide surgeons toward more precise surgical removal. and full of tumors.
The detection of specific tumors is essential in cancer imaging to avoid unnecessary biopsies, allow treatment at early stages of the disease and assess therapeutic efficacy. She is the founder of NeoIndicate, a company developing advanced tools to improve tumor detection, imaging and treatment.
"Amazingly," Jankowski said, "this imaging technology is only one of six major disciplines or work themes represented in his patent portfolio."
Brady-Kalnay is recognized for his interdisciplinary collaboration with engineers, physicists, radiologists and surgeons to advance patient-oriented research ideas, and as an advisor and mentor to high school students, undergraduates cycle, medical students, doctoral students, postdoctoral fellows and young professors. .
Paul Thesar
Tesar, Dr. Donald and Ruth Weber Goodman Chair in Advanced Therapies in the Department of Genetics and Genome Sciences at the Medical School, has developed new regenerative approaches to treat nervous system disorders, including multiple sclerosis. plaques, neuromyelitis optica, pediatric leukodystrophies and cerebral palsy. and brain cancer.
He is a co-founder of Convelo Therapeutics Inc., a company now associated with Genentech Inc. developing drugs to unlock the regenerative capacity of the central nervous system, such as therapies for patients with multiple sclerosis and other disorders. neurological.
Among other accolades, Tesar has received the Outstanding Young Investigator Award from the International Society for Stem Cell Research, the New York Stem Foundation–Robertson Stem Cell Prize, the National Institutes of Health Landis Award for Outstanding Mentorship, and the Diekhoff Award. for Graduate Student Mentoring, among many other distinctions.
Satish Viswanath
Viswanath is an assistant professor in the Department of Biomedical Engineering in the School of Medicine and the Case School of Engineering. His multidisciplinary research focuses on novel computational imaging and artificial intelligence techniques to predict responses to treatment in cancer and other conditions.
He broke new ground in precision medicine, helping to identify which patients should receive which type of intervention while ensuring maximum benefit, especially gastrointestinal disorders, such as colorectal cancers and digestive diseases.
Viswanath has received numerous awards for his research, including the Congressional Directed Medical Research Program (CDMRP) Early Career Award, the CDMRP Idea Award, as well as a number of technical awards. Among other accolades, he was named one of Crain's Cleveland Business "40 under 40" Bright Young Leaders of 2020.
Editor's note: The video in the player above was originally published in an unrelated article on January 19, 2022.